Portfolio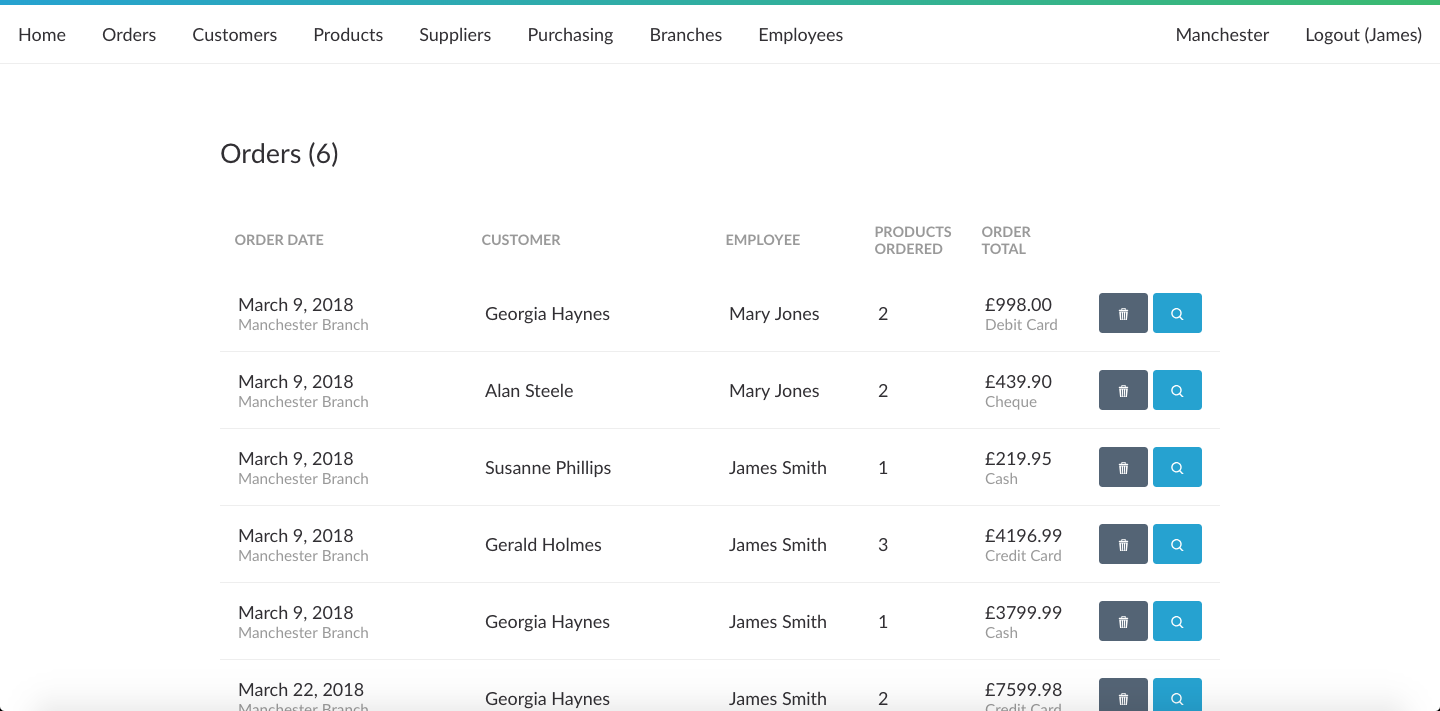 MMU: Order Management System
February 2018
I developed an order management system using PHP and MySQL that is capable of managing customers, employees, orders and stock across multiple locations. In addition to the requirements of the assignment, I added authentication and served the project over HTTPS.
PHP
MySQL
HTML
CSS
JavaScript
jQuery
Server Administration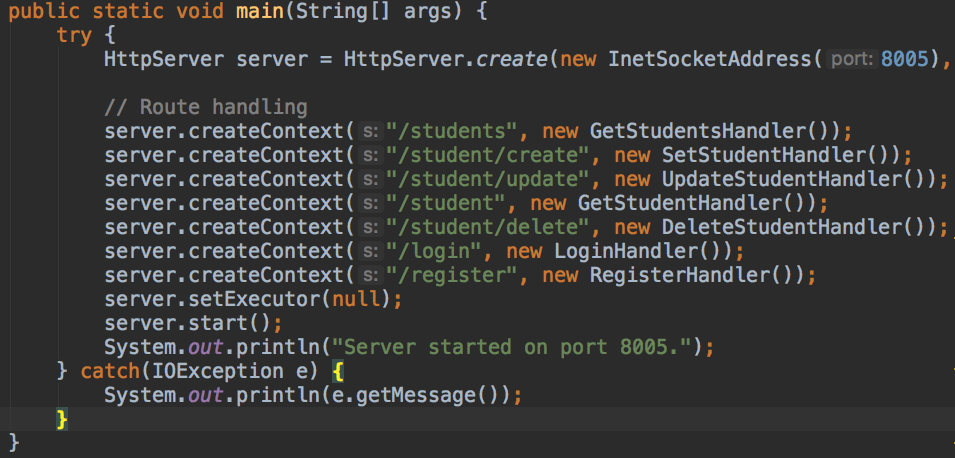 MMU: RESTful Student Record Web Service
December 2017
As part of an Advanced Programming module, I was tasked with building a student records system in Java that maintains an SQLite database. The system had to be accessible over a RESTful web service which would take, validate and return the appropriate JSON data. I extended this by adding user accounts and API tokens for requests.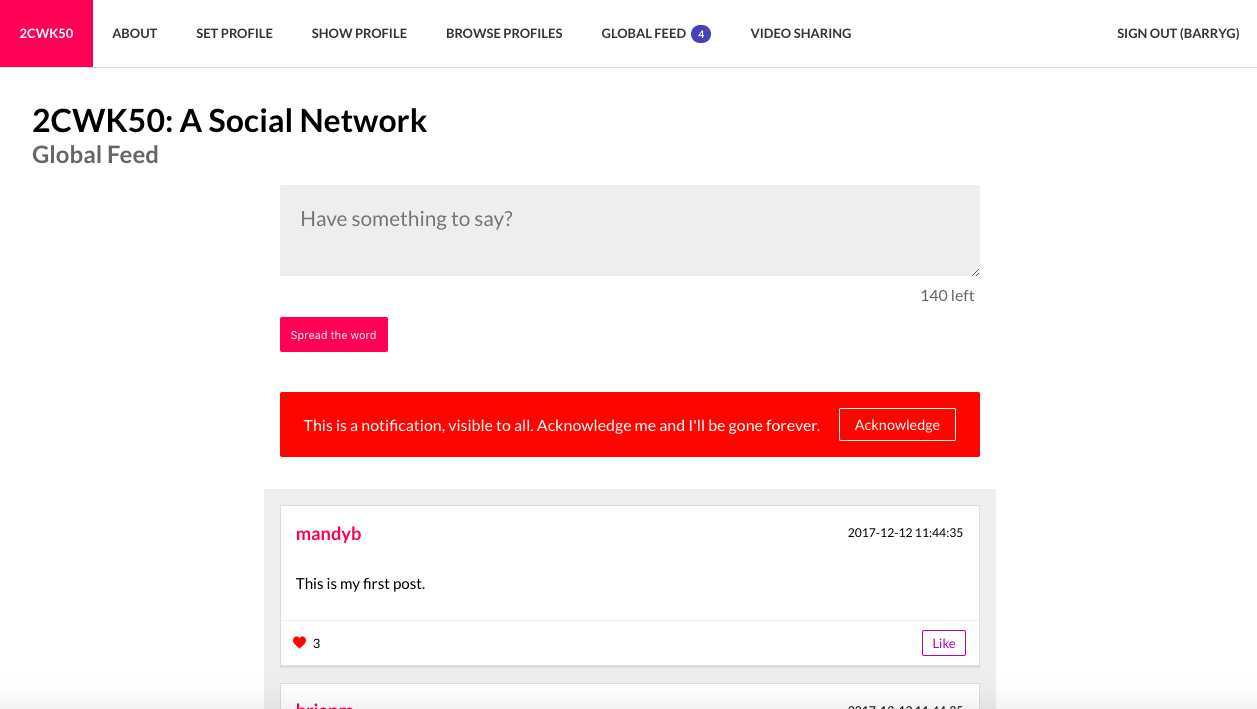 MMU: A Social Network
December 2017
As part of a Website Design and Development module, I was given the frame of a PHP social network. I then had to implement further functionality such as login, registration and a dynamically updated message feed with both client and server-side validation. I also added administrative functions to manage users and send targeted notifications based on profile information.
PHP
MySQL
HTML
CSS
JavaScript
jQuery
Server Administration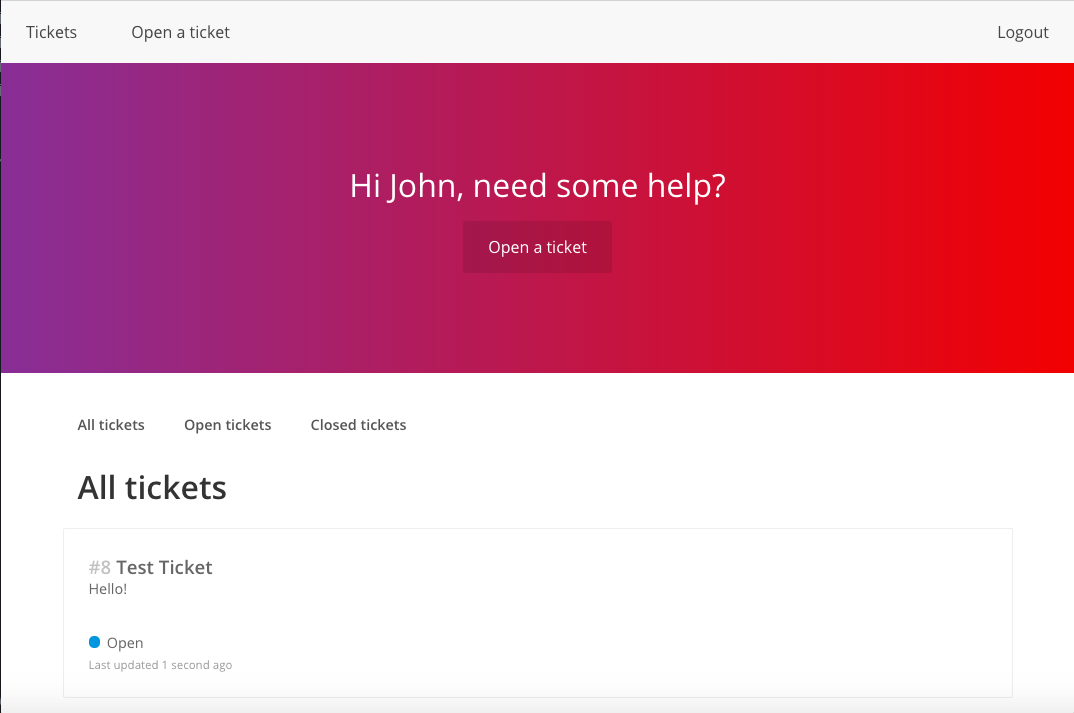 Support Ticketing
July 2017
As a side project, I developed a simple online support ticketing system. Users can login through social media. The site was built in Laravel and notifications are handled through Amazon SES.
PHP
Laravel
MySQL
HTML
CSS
JavaScript
jQuery
Server Administration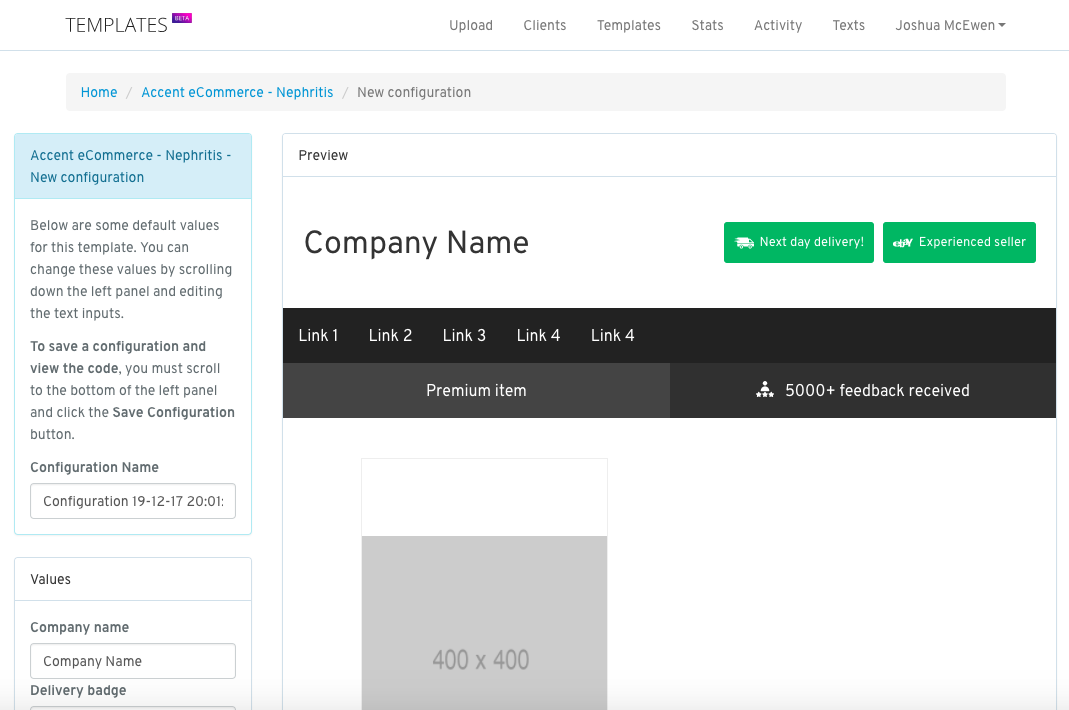 Template Generator
July 2017
To earn some extra cash to fund my projects, I began producing and selling simple HTML templates online. To support this, I built a web application that allows users to edit their templates in real-time and retrieve the HTML output. As of December 2017, there are 160+ users and over 270 different template configurations.
PHP
Laravel
MySQL
HTML
CSS
JavaScript
jQuery
Server Administration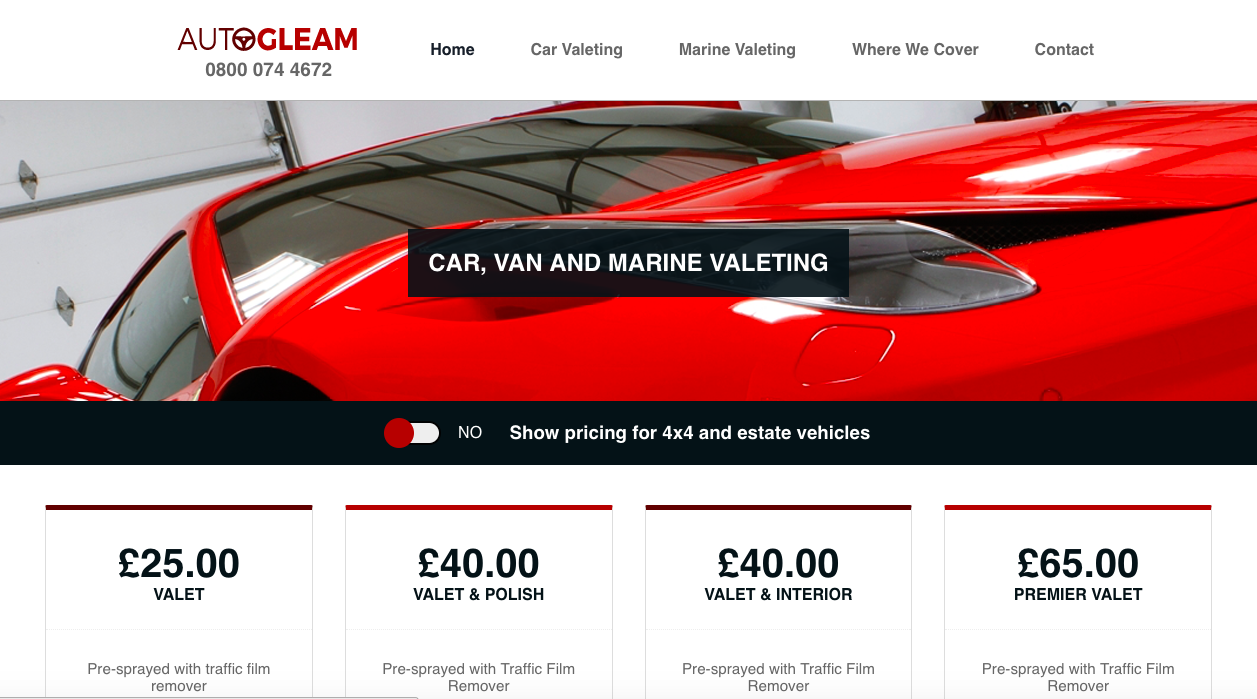 AutoGleam
June 2017
I worked with AutoGleam to refresh their existing website and advertise their car and marine valeting services. Creating simple pricing and interactive pricing grids in this project was key to delivering ease of use.
HTML
CSS
Sass
JavaScript
jQuery
Server Administration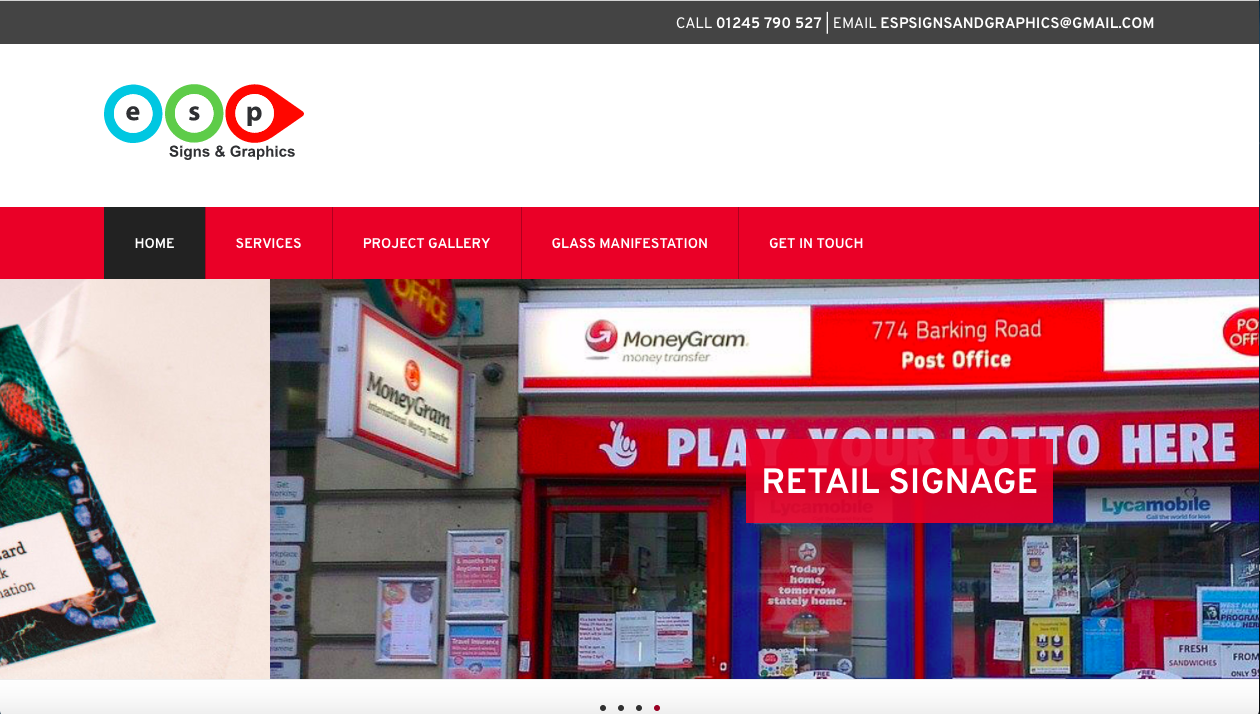 ESP Sign & Graphics
May 2017
I worked with ESP Sign & Graphics to produce a showcase of their services, products and previous projects. The design is responsive and caters for mobile/tablet users.
HTML
CSS
JavaScript
jQuery
Server Administration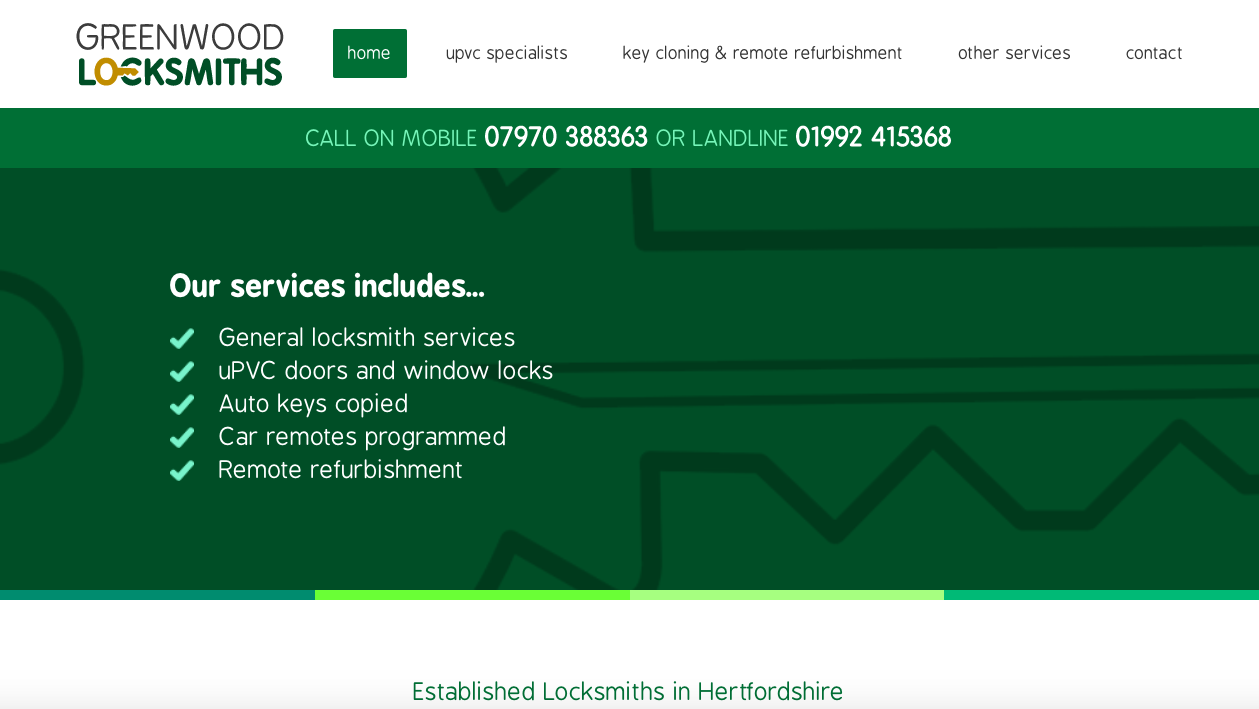 Greenwood's Locksmiths
March 2017
I worked with Greenwood's Locksmiths to produce their current website. It features responsive design consideration and was built with simplicity in mind.
HTML
CSS
JavaScript
jQuery
Server Administration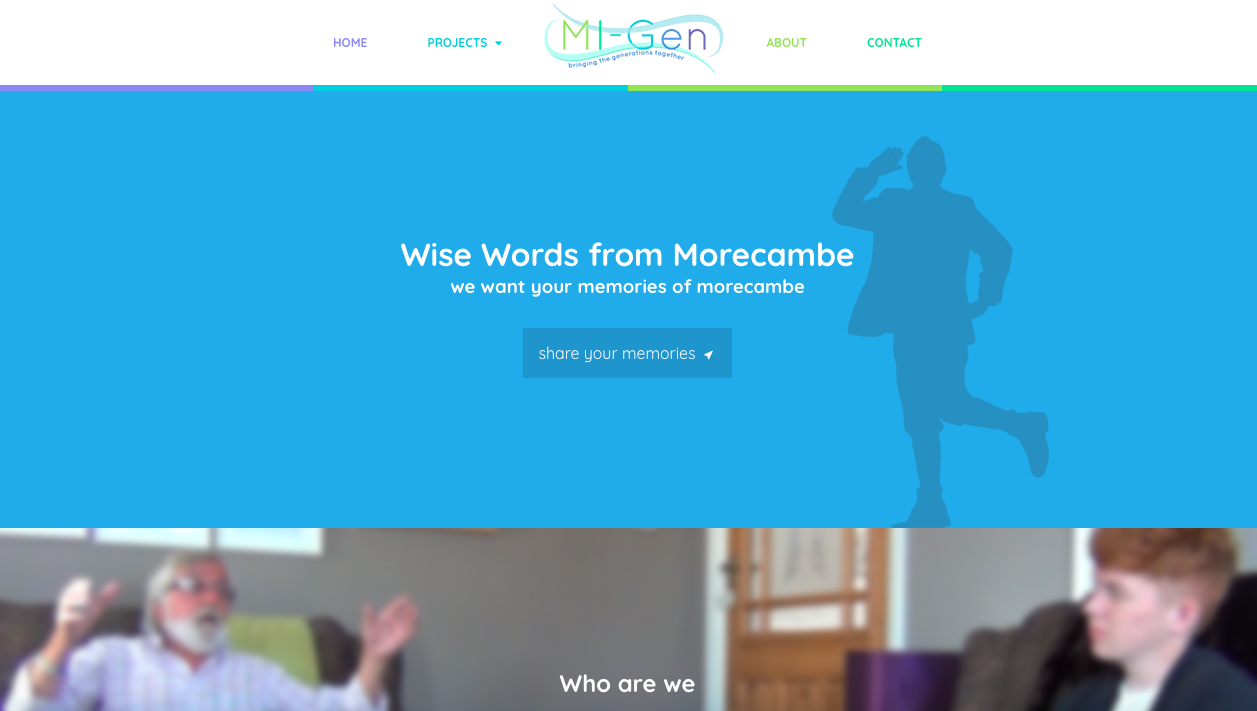 Mi-Gen CIC
July 2015
I rebuilt the website for Mi-Gen CIC, an organisation that focuses on integenerational learning projects. I refreshed the branding and helped to develop their online presence.
HTML
CSS
JavaScript
jQuery